by Brother Paul | Tuesday, July 19, 2016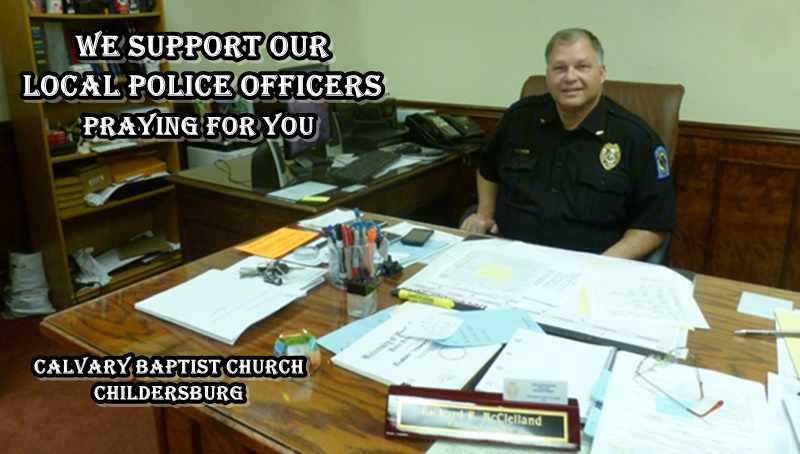 With all the madness that is characterizing our great Nation today, we believe it is imperative that the church send a powerful message that we support and are praying for the men and women in law enforcement. The Bible is in no way silent on this subject. The Apostle Paul addressed this in Romans 13: 1-5, 7b (NLT).
"Everyone must submit to governing authorities. For all authority comes from God, and those in positions of authority have been placed there by God. So anyone who rebels against authority is rebelling against what God has instituted, and they will be punished. For the authorities do not strike fear in people who are doing right, but in those who are doing wrong. Would you like to live without fear of the authorities? Do what is right, and they will honor you. The authorities are God's servants, sent for your good. But if you are doing wrong, of course you should be afraid, for they have the power to punish you. They are God's servants, sent for the very purpose of punishing those who do what is wrong. So you must submit to them, not only to avoid punishment, but also to keep a clear conscience...and give respect and honor to those in authority"
Of course, Paul is not suggesting that all officers of the law always do what is right or that they never make mistakes. But he is reminding us of God's ultimate design for mankind and the balance of power and authority He has given for our protection and well being. In verse 3, Paul answers an important question that seems to be on the minds of many today - "Would you like to live without fear of the authorities?" And then immediately gives the answer that seems to be a missing link in our rebellious culture today. He adds, "Then do what is right and they will honor you."
And while it may not solve the entire problem completely - doing what is right - would certainly get us on the fast track to healing.
In the mean time - I call upon the believers in our community to join the Calvary Baptist Church in voicing our support and our prayers for our men and women in blue.
In His Service,
Brother Paul Hickman