by Brother Paul | Friday, October 14, 2016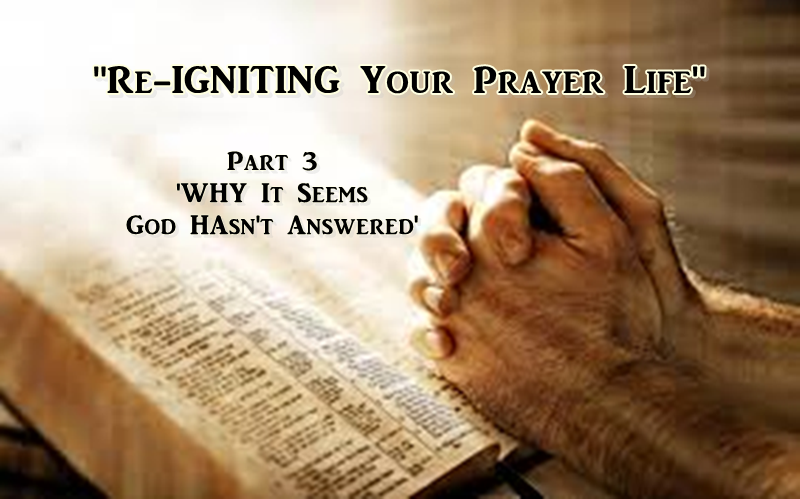 CBC Friends and Family,
Sunday will conclude our three week prayer series. We have been reminded in this series that God answers prayer in one of three ways. Sometimes He says 'yes', sometimes He say 'no', and sometimes He says - 'wait'. We also discovered from a story in 1 Samuel 8 that there are times when God says 'yes' to our request even though it may not be His best. That leads us into His permissive will rather than His perfect will. For Israel it was a disaster.
This week we will answer a very important question about prayer. What might be the reasons why God says 'no' to us in prayer? Uncovering these reasons and taking a close look at things which hinder prayer will help us be more effective in the relationship of prayer.
See you Sunday,
Brother Paul