by Brother Paul | Wednesday, October 5, 2016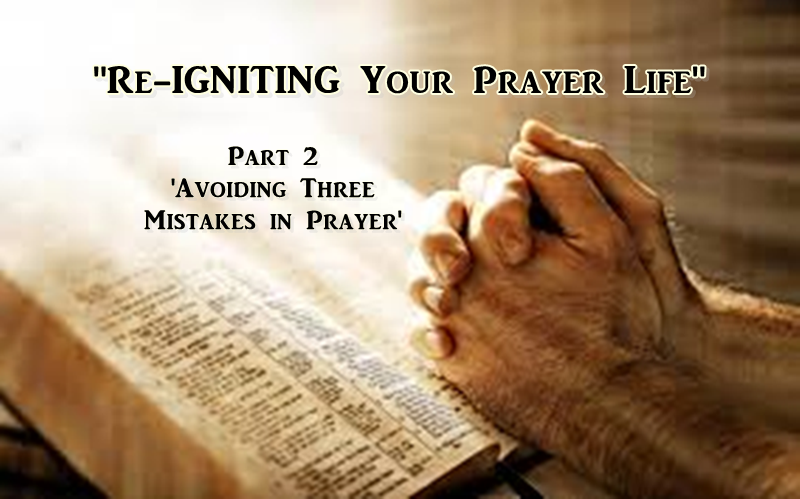 CBC Friends and Family,
Sunday, in Part 2 of our prayer series we will look at three common mistakes we often make in prayer. The OT book of 1 Samuel records a vivid story of how God's people, Israel, got in real trouble when asking God for something outside of His perfect will.
This story helps us know better what mistakes to avoid in prayer and the essential lessons to help keep us in the center of God's perfect will rather than His permissive will.
Don't miss it and bring a guest with you to worship.
With A Shepherd's Heart,
Brother Paul