by Brother Paul | Wednesday, October 26, 2016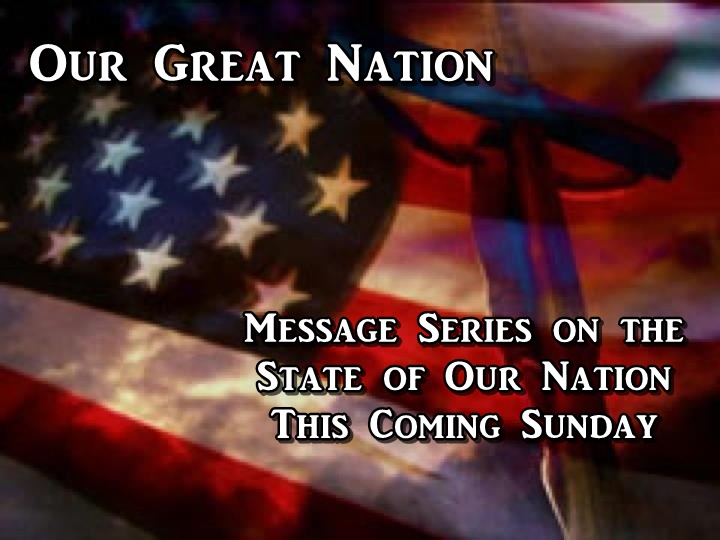 This Sunday, October 30th I will begin a powerful two part message emphasis called - "Our Great Nation". We are only days away from - what many are calling - the most important election in the history of America. Whether that proves true or not remains to be seen. Certainly we have learned that the leadership of Amercia is critical to the direction and influence of our county.
One thing is clear, the church of Jesus Christ has failed miserably for decades in influencing our culture for good. This can be seen in every area of life.
This series will focus on what believers can do to begin to turn our nation back to God. The idea that one percon can make a huge difference is a theme of the Bible. These message are designed to both encourage and challenge the church to be who God has called us to be.
Plan to hear these messages and bring a friend to worship.
Brother Paul