by Brother Paul | Monday, July 18, 2016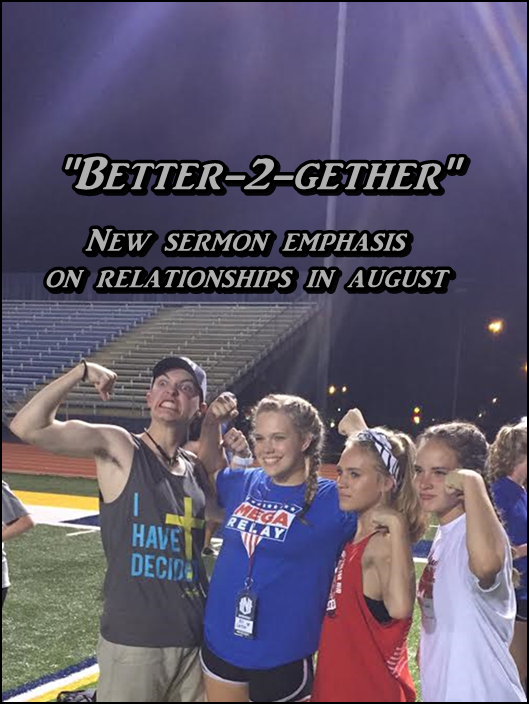 Hey CBC Friends and Family,
Heads up! We have a brand new sermon series beginning August 7th at Calvary Baptist Church. I'm calling this series - "Better2Gether". It will be a study focused on the importance of relationships with a particular emphasis on our relationships within the body of Christ.
Make your plans to be here each week for this important series of messages.
See you there,
Brother Paul